Racine Matter #2009CM000742
A matter where Racine County Sheriffs Deputy Kevin Burke lied in an official capacity about Joseph William Baker(TM).
These false claims have caused a job offer by Credit Sesame to be rescinded and left me unemployed since May 25th, 2015.

I feel that since the prosecution was not ready at the trial date (failure to prosecute) that this is "prima fascia evidence" of defamation against my good name.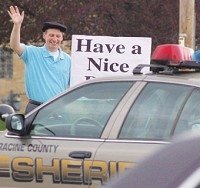 https://wcca.wicourts.gov/caseDetail.html?caseNo=2009CM000742&countyNo=51&index=0

My Response to an employer CreditSesame.com who denied me a job due to this matter.